Lock Details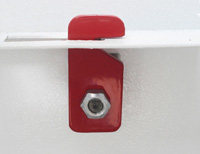 Standard Hook Latch
Standard lock made with 3/16" thick stainless steel hook latch.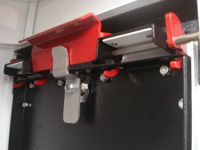 The Claw Lock
New 5-point locking system. A latch made from 11 gauge stainless steel pushes up the lift plate which rotates four stainless steel claws into the door bracket.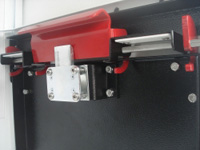 The Claw with Medeco Deadbolt Lock
Same as the Claw Lock above but adds the high security Medeco deadbolt lock.