Wall-Mount Group Mailboxes & Mailbox Units
Wall-mount group mailboxes offer three advantages that single locking mailboxes do not, due to their design limitation:
Secure outgoing mail
Parcel locker compartments
Lower price per patron
All wall group cluster mailboxes must have USPS approval for change of delivery mode and location of group mailbox. On a per customer/tenant basis, group mailboxes are far less expensive than individual mailboxes!
4C Spec Horizontal Wall-Mount Group Mailbox Units
Replacing all previous horizontal or vertical wall-mounted group mailboxes as the USPS spec mailboxes for new construction and major renovations, the STD-4C horizontal mailbox system is configurable for nearly any size application while also providing the highest level of security for a wall mounted unit ever!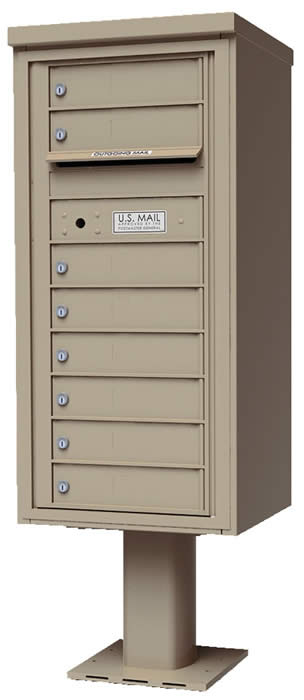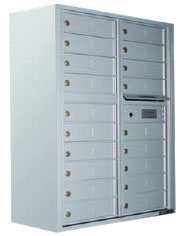 The 4C Horizontal is powder-coated and available in ten colors, including:
Silver Speck
Postal Grey
Black
Dark Bronze
White
Gold Speck
Sandstone
Antique Bronze
*Finished with a 'Pebble' texture
.
Also available are the Vario™ Depot, Surface Mount Collar, and Post Mount mounting options for installing the 4C wall group mailbox units.
To find out more, or to order, please request a quote online.
---
Replacement Horizontal & Vertical Wall-Mount Group Mailbox Units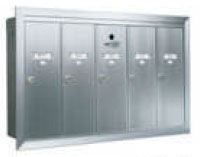 Still available for replacement of old units, the 4B+ spec horizontal and vertical wall-mount group mailboxes provide a cheaper alternative to upgrading to the 4C while still providing moderate security. These group mailbox units are subject to special restrictions.
To find out more, or to order, please request a quote online.