Single Locking Mailboxes
Home & Commercial Single Locking Mailboxes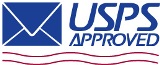 US Mailboxes supplies Single Locking Mailboxes for commercial and residential security from mail and identity theft. Our Single Locking Mailboxes are strong, sturdy, and designed to be vandal-resistant.
These are stronger and more secure than what you might find at your local hardware store.
Please contact us for information on shipping outside of the continental 48 states.
Oregon Series

Strength: Better - Security: Best - Value: Extreme

We have sold and installed more Oregon Columbia style high security mailboxes than any other individual locking mailbox! Made in the USA!

Letter Locker Series

Strength: Best - Security: Best - Value: Extreme

The Letter Locker has set the standard for the industry, both vandal resistant and secure. Made in the USA!


Mailbox Details
Letter Locker
Letter Locker Supreme
Super Letter Locker
Arrow Letter Locker